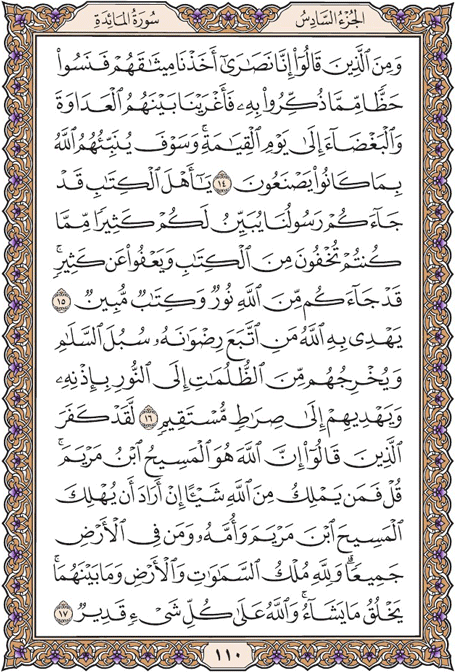 ---
And from those who say, |We are Christians| We took their covenant; but they forgot a portion of that of which they were reminded. So We caused among them animosity and hatred until the Day of Resurrection. And Allah is going to inform them about what they used to do.
O People of the Scripture, there has come to you Our Messenger making clear to you much of what you used to conceal of the Scripture and overlooking much. There has come to you from Allah a light and a clear Book.
By which Allah guides those who pursue His pleasure to the ways of peace and brings them out from darknesses into the light, by His permission, and guides them to a straight path.
They have certainly disbelieved who say that Allah is Christ, the son of Mary. Say, |Then who could prevent Allah at all if He had intended to destroy Christ, the son of Mary, or his mother or everyone on the earth?| And to Allah belongs the dominion of the heavens and the earth and whatever is between them. He creates what He wills, and Allah is over all things competent.