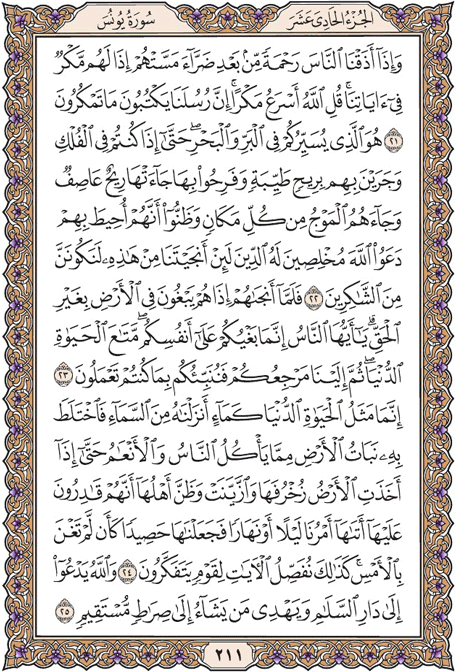 ---
And when We give the people a taste of mercy after adversity has touched them, at once they conspire against Our verses. Say, | Allah is swifter in strategy.| Indeed, Our messengers record that which you conspire
It is He who enables you to travel on land and sea until, when you are in ships and they sail with them by a good wind and they rejoice therein, there comes a storm wind and the waves come upon them from everywhere and they assume that they are surrounded, supplicating Allah , sincere to Him in religion, |If You should save us from this, we will surely be among the thankful.
But when He saves them, at once they commit injustice upon the earth without right. O mankind, your injustice is only against yourselves, [being merely] the enjoyment of worldly life. Then to Us is your return, and We will inform you of what you used to do.
The example of [this] worldly life is but like rain which We have sent down from the sky that the plants of the earth absorb - [those] from which men and livestock eat - until, when the earth has taken on its adornment and is beautified and its people suppose that they have capability over it, there comes to it Our command by night or by day, and We make it as a harvest, as if it had not flourished yesterday. Thus do We explain in detail the signs for a people who give thought.
And Allah invites to the Home of Peace and guides whom He wills to a straight path