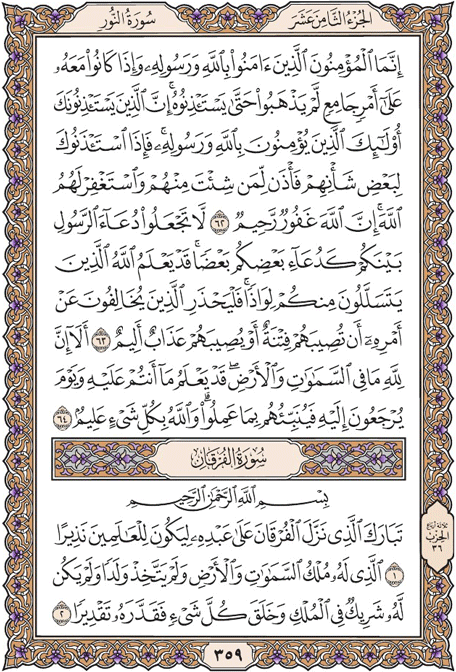 ---
The believers are only those who believe in Allah and His Messenger and, when they are [meeting] with him for a matter of common interest, do not depart until they have asked his permission. Indeed, those who ask your permission, [O Muúammad] - those are the ones who believe in Allah and His Messenger. So when they ask your permission for something of their affairs, then give permission to whom you will among them and ask forgiveness for them of Allah . Indeed, Allah is Forgiving and Merciful.
Do not make [your] calling of the Messenger among yourselves as the call of one of you to another. Already Allah knows those of you who slip away, concealed by others. So let those beware who dissent from the Prophet's order, lest fitnah strike them or a painful punishment.
Unquestionably, to Allah belongs whatever is in the heavens and earth. Already He knows that upon which you [stand] and [knows] the Day when they will be returned to Him and He will inform them of what they have done. And Allah is Knowing of all things.
Blessed is He who sent down the Criterion upon His Servant that he may be to the worlds a warner -
He to whom belongs the dominion of the heavens and the earth and who has not taken a son and has not had a partner in dominion and has created each thing and determined it with [precise] determination.